Project details
Date: 08/2018-02/2019
Client: Lyft
Context: Internship Ammunition

Services: CMF, UX, Concept development, prototyping
Brief

During my internship at Ammunition I have been part of the ID team responsible for the redesign of the electric Ford GoBikes, later rebranded as Baywheels, and Lyfts scooters, that are part of Lyft's micro mobility platform.

In the span of this project we developed a new CMF finish for both the scooters and electric bikes, designed a new rear fender that makes use of a smart-unlocking system and worked on a proposal for a new charging station for the electric scooters of Lyft.
The project existed of several phases and deliverables focussing on an appropriate launch of their rebranded bikes. The first stage was to include an improved rear fender with an electronic unlocking module and new lock and new CMF. A later update would focus on different aspects of the bike, such as replacing the battery with a new design and improving other details of the bike.
The following images show an overview of the final results and process of this project.
Approach

Although most of the work concerned digital deliverables, I used this type of illustrative sketches as a mean to communicate internally with other colleagues. These sketches served as starting points of discussions and a mean to better communicate my ideas. Using sketching rather than 3d-modelling, resulted in a design process that went though a faster iterative process, leaving more time available to spend for detailing the final design.


Prototypes

The original design proposal included the use of colored rear wheels. In line with Lyfts playfull design language this would have resulted in a colorfull sight when you would see a series of bikes next to each other in a bike rack.


Design proposal
The following images depict the final adjustments that we envisioned to be necessary for a more appealing product. Please consult
this link
to see the original design of the bikes produced by the manufacturer, motivate as a reference.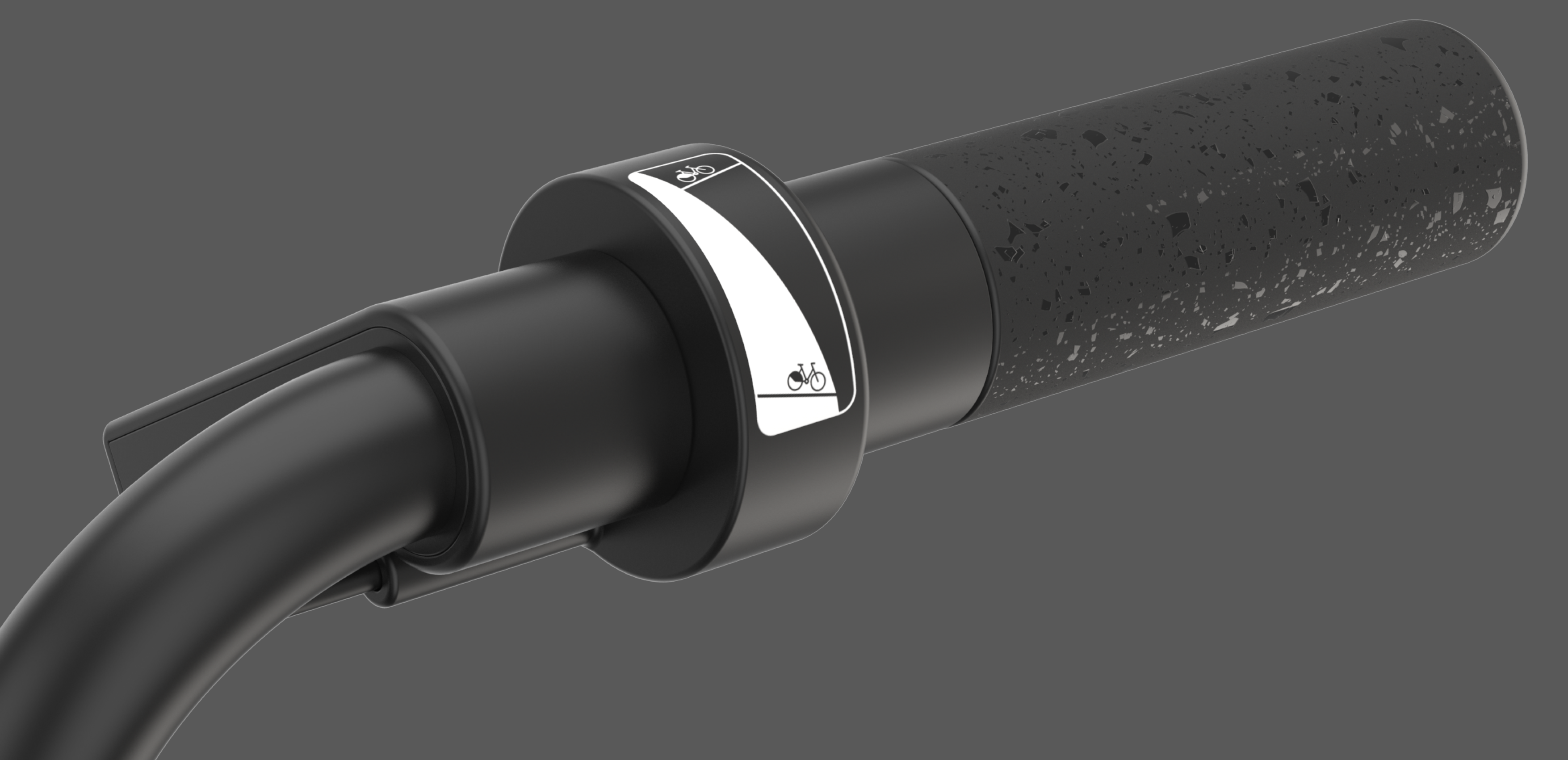 The rearfender and CMF have been adopted from our proposed design and are in used in multiple large city around the United States.